Update: Foreign Direct Investment (FDI) in Portugal
A recent study conducted by the renowned firm EY-Ernst & Young, titled "Attractiveness Survey Portugal," has analyzed recent trends in Foreign Direct Investment (FDI) in Portugal.
These are significant data that demonstrate that Portugal continues to be an outstanding investment destination. We are pleased to share this information with you in this article.
Portugal's Appeal as a Premier Investment Destination
With 248 FDI projects registered in 2022, Portugal secured the 6th position among the leading investment destinations in Europe, rising two places in the European ranking compared to the previous year and experiencing a 24% growth from 2021 and a 61% increase from 2020.
Figure 1. Number of FDI Projects in Portugal | 2018-2022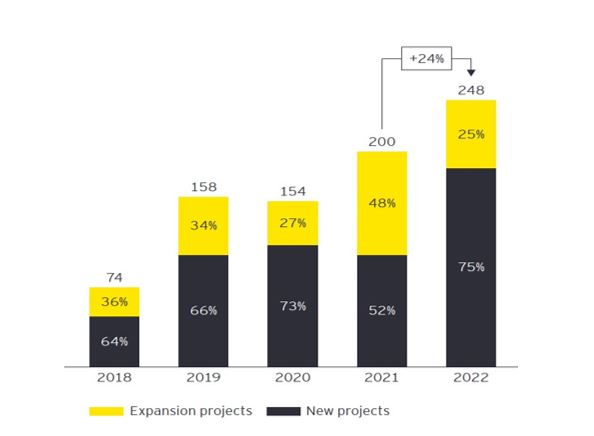 On the European stage, this performance garnered even more attention, as Portugal was the country that exhibited the highest growth among the top 10 European countries in attracting investment between 2021 and 2022.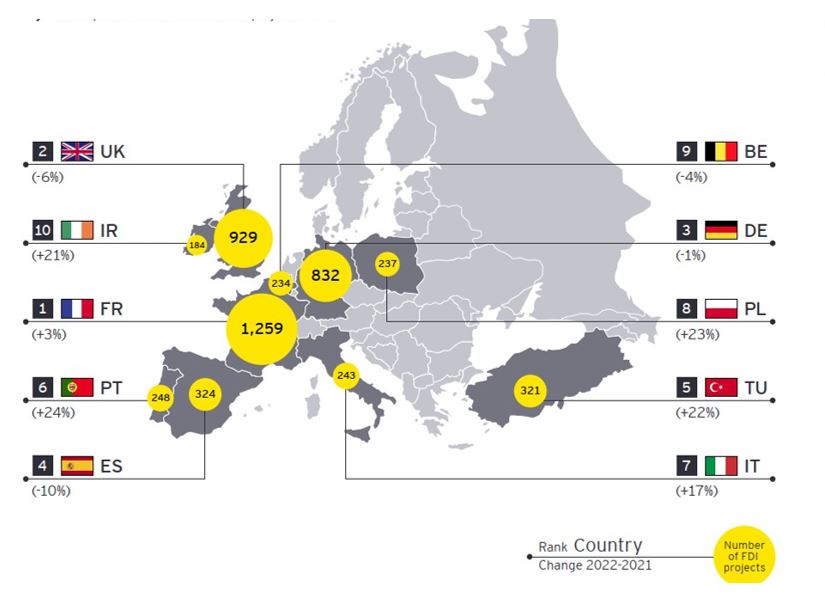 Countries with the Most Investments in Portugal
In 2022, the six countries that invest the most in Portugal further solidified their position, with Germany securing the top spot as the primary investor in Portugal, with 36 projects, surpassing the United States. There are also other countries that are gaining importance in terms of FDI, such as the Netherlands and Denmark, in a consistent process of diversification among investing countries.
Figure 3. Top 6 Countries of Origin for FDI Projects in Portugal | 2022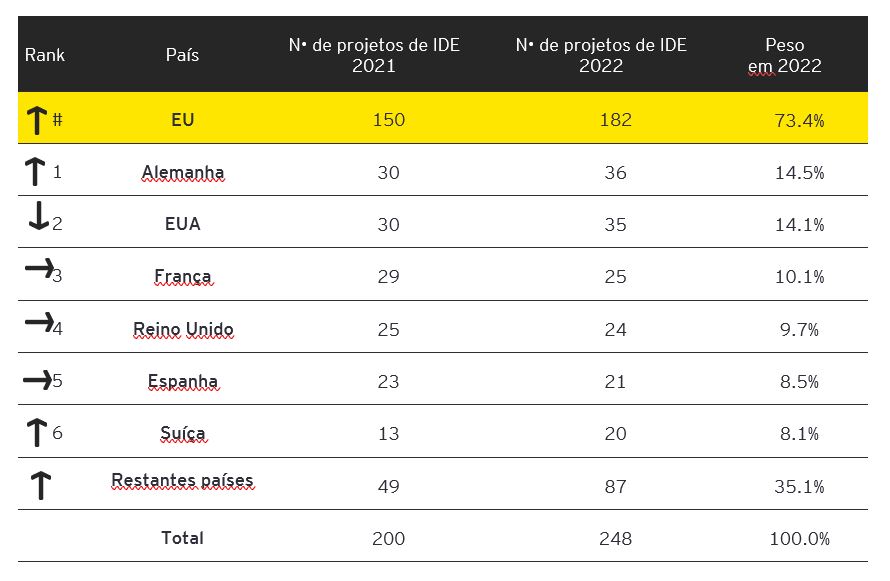 The survey was conducted between February and April 2023 among a representative panel of 202 international decision-makers, and it reveals encouraging short-term investment expectations. 72% of investors anticipate establishing or expanding operations in Portugal in the coming year, marking significant growth compared to the 62% from the previous year and exceeding the European average of 67%.
Figure 4. Are you planning to establish or expand operations in Portugal or any other European country next year? Response = Yes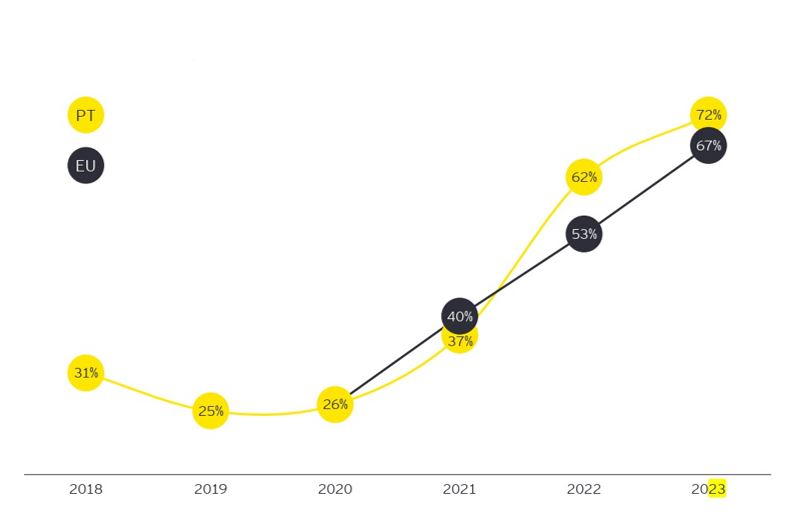 The panel of international decision-makers also identifies factors contributing to Portugal's attractiveness, typically associated with the Portuguese economy: quality of life, social stability, and the presence of telecommunications, transportation, and logistics infrastructure, as well as support and incentives provided by local public authorities.
In terms of the geographical distribution of investments, the Lisbon Metropolitan Area and the (Porto and) Northern Portugal region concentrate a significant proportion of FDI in the country, in line with previous years.
For the complete article from EY, please follow this link:
https://www.ey.com/pt_pt/attractiveness/ey-attractiveness-survey-portugal-2023
For more information about investments in Portugal and residency in Portugal, please contact the team of consultants at MB Consulting!
Source: EY.com
https://www.ey.com/pt_pt/attractiveness/ey-attractiveness-survey-portugal-2023