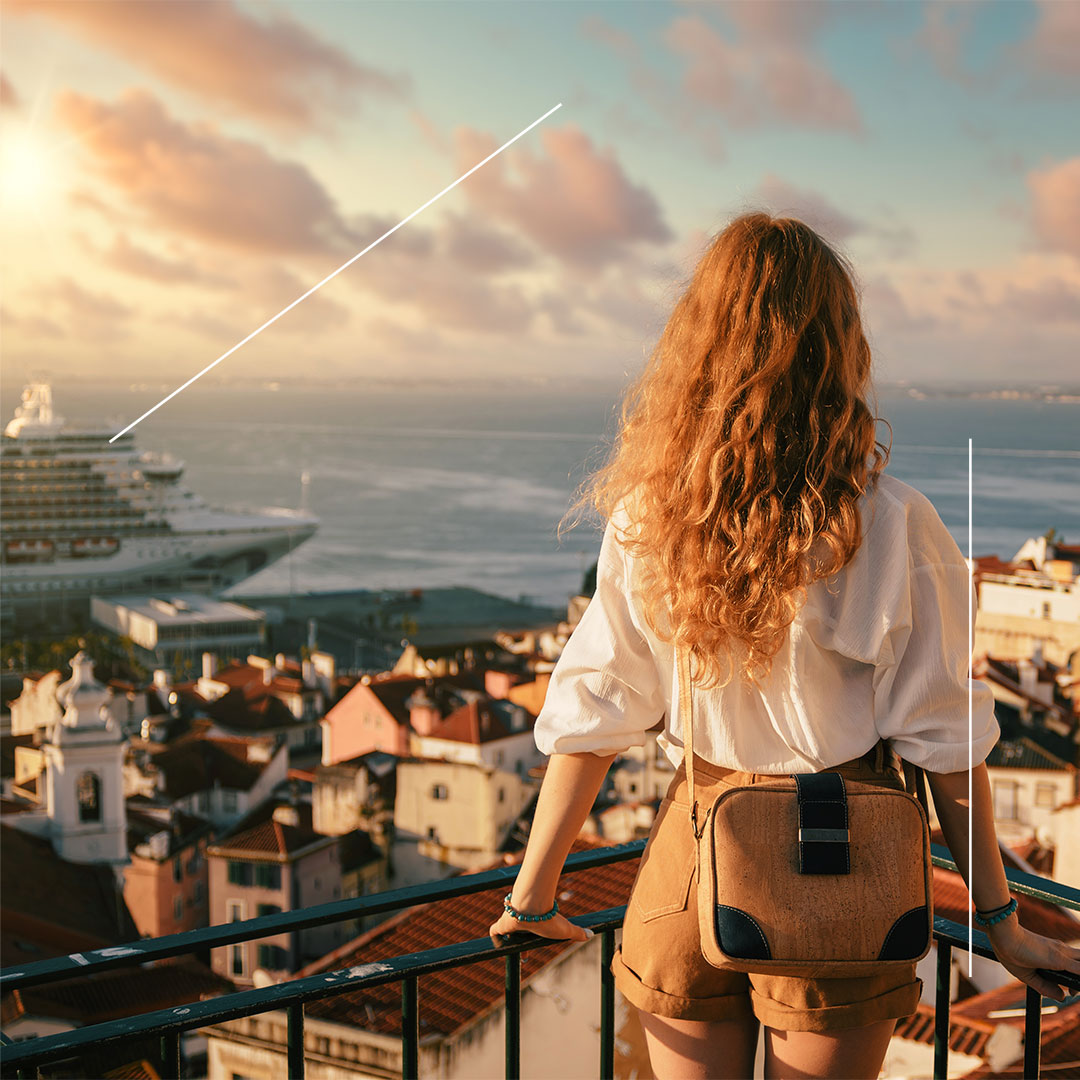 More than 300 days of sunshine a year, exceptional quality of life, beautiful beaches, and a low cost of living combined with buyer incentives and a thriving property market make Portugal an enchanting place to invest and retire.
Here are 10 reasons why someone might choose to make this move:
Pleasant Climate: Portugal is known for its mild and sunny weather for most of the year. If you enjoy moderate temperatures and plenty of sunshine, Portugal is a great option.
Affordable Cost of Living: Compared to other European countries, the cost of living in Portugal is generally lower. This includes expenses like housing, food, and transportation.
Quality Healthcare System: Portugal has a high-quality public healthcare system that is accessible to residents and foreigners alike. Additionally, the country has an excellent reputation in the healthcare sector.
Safety: Portugal is known for being one of the safest countries in Europe. Low crime rates contribute to a sense of security.
Beautiful Landscapes: Portugal offers an impressive diversity of landscapes, from stunning beaches along the coast to picturesque mountains and vineyards inland. Natural beauty is one of the country's major attractions.
Rich Culture: Portugal has a rich history and vibrant culture. Cities are filled with historic architecture, museums, festivals, and cultural events celebrating the country's heritage.
Delicious Cuisine: Portuguese cuisine is known for being flavorful and diverse. Dishes like codfish, custard tarts (pastéis de nata), and local wines are true culinary delights.
Access to the European Union: As a member of the European Union, Portugal offers the opportunity to live and work in a stable European environment with mobility within the EU.
Charming Cities: Lisbon and Porto, Portugal's largest cities, are known for their charming architecture, cobblestone streets, and lively nightlife. They offer a high quality of life.
Hospitality and Quality of Life: Portuguese people are known for their hospitality and relaxed lifestyle. This contributes to a welcoming atmosphere and an excellent quality of life.
Also consider these reasons to invest and live in Portugal
Non Habitual Resident Tax Regime (NHR)
It presents an array of fiscal advantages, with tax exemptions or extremely reduced taxes for residents under the regime, making it possible to receive most foreign income without attracting Portuguese tax for 10 years. Also:
Tax exempt from foreign sourced dividends, interests, real estate and pension.
No wealth, gifts or inheritance taxes.
Flat income tax rate of 20% for those employed in Portugal in one of the pre-defined 'high-value' professions.
Taxation Benefits
Portugal is ranked #56 among the 180 countries that comprise the 2020 Index of Economic Freedom and stands at #34 on the list of 141 countries that make up the 2019 World Economic Forum's Competitiveness Report. Why? Because, among the many benefits for foreign investors, as it follows, Portugal is a great place to live.
High Quality Lifestyle
Beautiful, diverse natural scenery
Cosmopolitan cities with cultural attractions and a high standard of restaurants, bars, nightlife and hotels
Very high level international and local schools
Excellent healthcare system
One of the safest countries in the world
International expat network
Healthy work life balance
Multitude of indoor and outdoor hobbies and pursuits to suit all individuals and families
Portugal is in the top 3 of the best, safe and peaceful countries in the world.
Occupying the third place in the ranking of the most peaceful countries, behind only Iceland and New Zealand on the list of the safest countries in 2022*. Is ranked far higher than neighboring countries such as Spain and France. It goes without saying that Portugal has the lowest crime rate in all of Europe and a stable political and economic environment for several years.
Ahhh do we need to mention the wonderful climate? Which in addition to safety is an important decision factor when choosing a specific country to buy a home. After all, you want to be able to enjoy your life in the place of your dreams. Here, the sun shines around 3,000 hours a year and the warm sea breeze from the Atlantic Ocean is always a pleasant gift.
On top of this also comes the diverse gastronomy our country has to offer, which matches with the best Michelin star restaurants in Cosmopolitan cities all over the world.